As "a content designer with my own website", I will soon share my expertise through an online course. It will be both theoretical and practical, and when the course is completed you can choose whether or not to launch your digital business. Once I have published the first course, I may also call myself a self-employed course designer.
Own Digital Business
A digital business may generate a welcome extra revenue or maybe even replace your current job in the long run if there is a demand for your business idea in the market.
No Prior Knowledge
You can start with an idea, create a digital prototype and then launch a digital business. It's possible to do with no prior knowledge, on a low budget. You may use code if you want, but it's not necessary.
Digital Prototype
Your digital prototype can be tested and adjusted online until you are satisfied. You can finish the project there if the intention is to learn something new. But you may also launch your digital business as an end to the course. Afterwards, you can further develop if you wish; scale up, add specific functionality or expand to the physical world.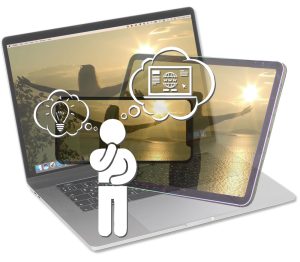 Launch planned for Q3-Q4 2023