I consider myself a social and positive person who values collaboration and community. I am able to find creative solutions also during hectic periods, and find it interesting to learn new systems and working methods. According to NERIS® personality test, I belong to the group of diplomats with the personality type of assertive campaigner.
Campaigners are enthusiastic, creative, and sociable free spirits, who can always find a reason to smile.
I have taken the NERIS® test annually since 2020, and the percentages have varied slightly.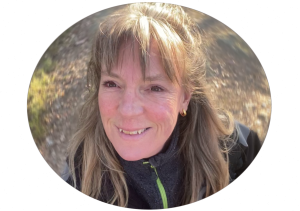 Still, personality type, role and strategy are the same: assertive campaigner, diplomat and "people mastery". Although I take the results of a personality test with a pinch of salt, I can recognize myself in many of the characteristics.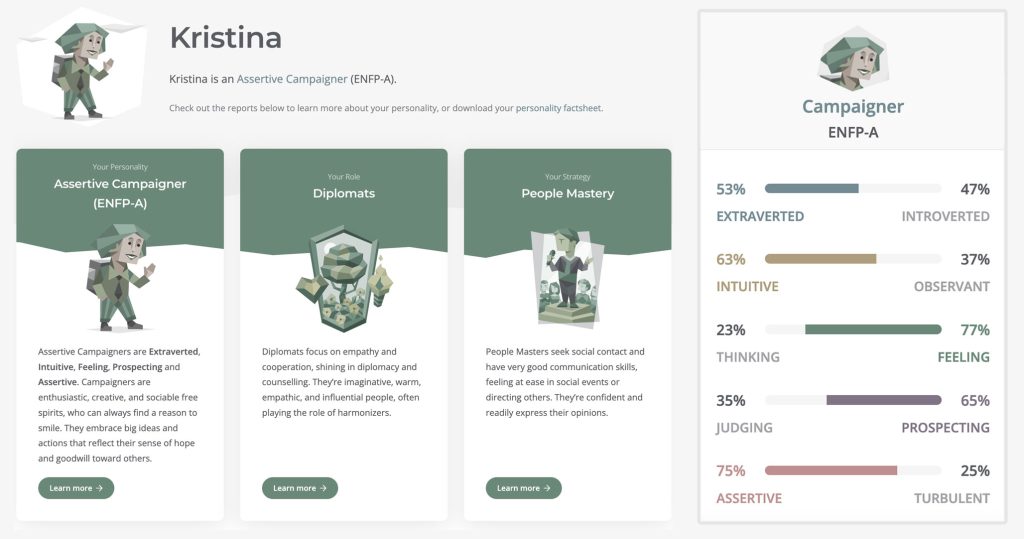 About the NERIS® model
The type of personality is defined from a combination of five personality aspects:
Mind – how we interact with our surroundings.
Introverted vs extraverted
Energy – how we see the world and process information.
Intuitive vs observant
Nature – how we make decisions and deal with emotions.
Thinking vs feeling
Tactics – reflects our approach to work, planning and decision-making.
Judging vs prospecting
Identity – this aspect underpins all the others and shows how confident we are in our abilities and decisions.
Assertive vs turbulent
The model consists of two layers – role and strategy. The inner layer defines our role with goals, interests and preferred activities. The external layer shows the strategy we prefer to solve tasks and achieve the goals.
Read more abot the NERIS® model